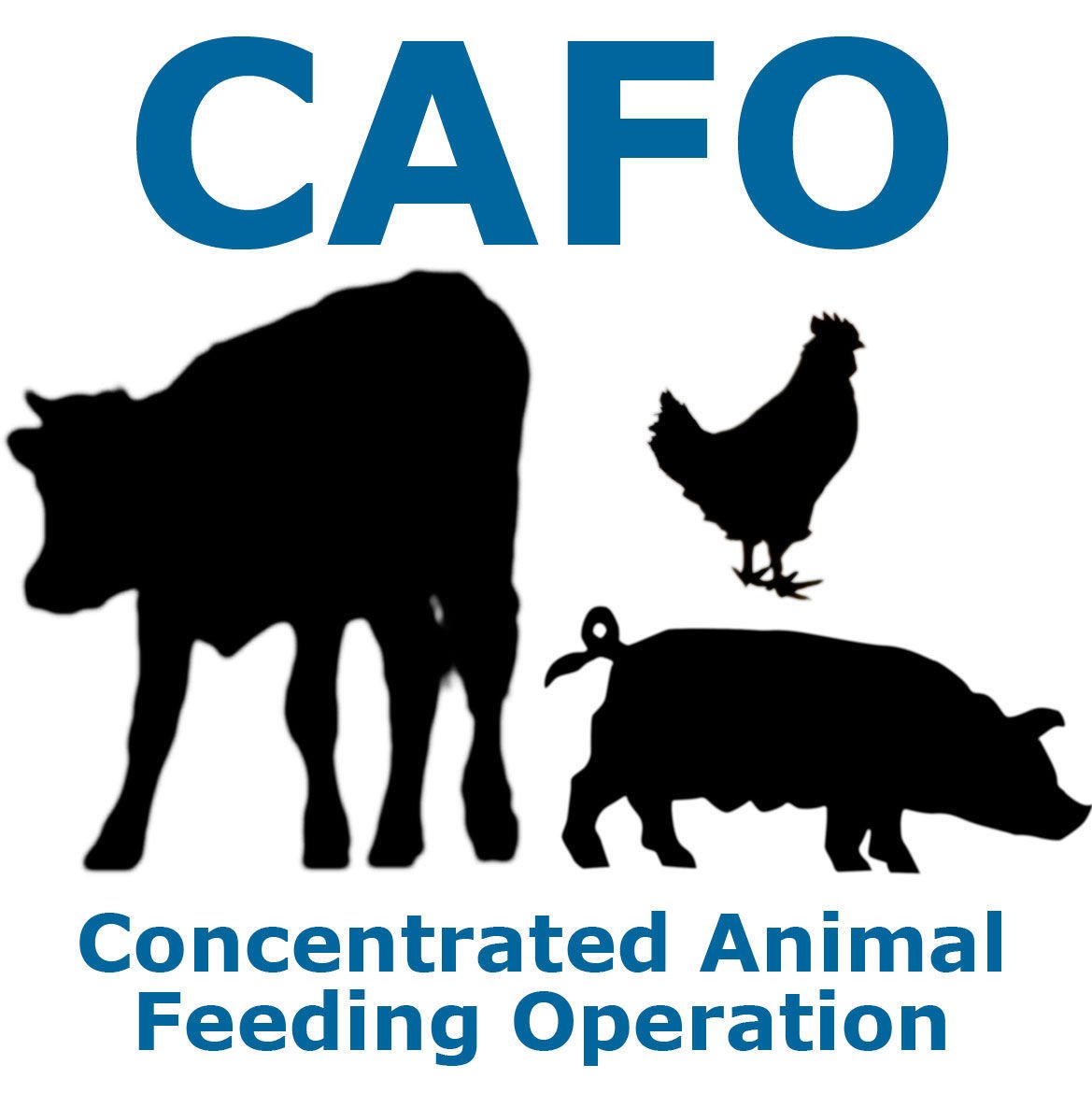 Concentrated animal feeding operations, frequently referred to as CAFOs, are large animal agricultural facilities that raise a specific number of animals in production barns or confinement pens.


The development and implementation of technology along with specialized production systems over the years has led to remarkable production efficiencies in raising animals, and has given farmers the capability of achieving precise control and management of animal manure and other farm- based nutrients as a fertilizer source on farm land.
Modern agricultural systems, including CAFOs, can help reduce the overall environmental impact of livestock and poultry production facilities. New technologies and modern waste-management systems help ensure animal waste is properly managed, providing a safe, reliable fertilizer source for farming operations. Proper waste management protects the environment and ultimately makes a farm more productive.
CAFO Permitting
Missouri's CAFO laws and regulations are designed to minimize these risks and are important for the long term protection of the environment.  Laws and regulations are also important to preserve and maintain a strong and profitable agricultural industry for generations to come.  Protecting the environment and the agricultural industry is a shared responsibility and doing so may have a positive impact on the environment, our food supply and local and state economies.
At the state level, water quality is protected through the department's permit application and approval process.  Water pollution construction and operating permits are a requirement for all size and types of CAFOs.  These permits typically have a list of very specific and stringent requirements to follow and operations are expected to keep detailed records of farm related activities and submit them to the state agency for review each year.   In addition, the Missouri Department of Natural Resources has developed stringent state technical standards that CAFOs must follow and relate to the handling and land application of animal manure.
Do you like this post?